A Look Back – Mr Whippy. As 2022 draws to a close for us we always like to have a look back at photos from the year. This year has been a fun filled year just like all the others. It threw a few curve balls in but ended up being a very productive and busy year.
Especially with the heat waves we had towards the back end of the year. As this year was back to the usual hustle and bustle with covid restrictions ending. Events that were previously cancelend or under restrictions all went ahead as normal. This meant it was a slightly uncertain time for us. If you are still looking to hire a van for your event this year. Contact us HERE.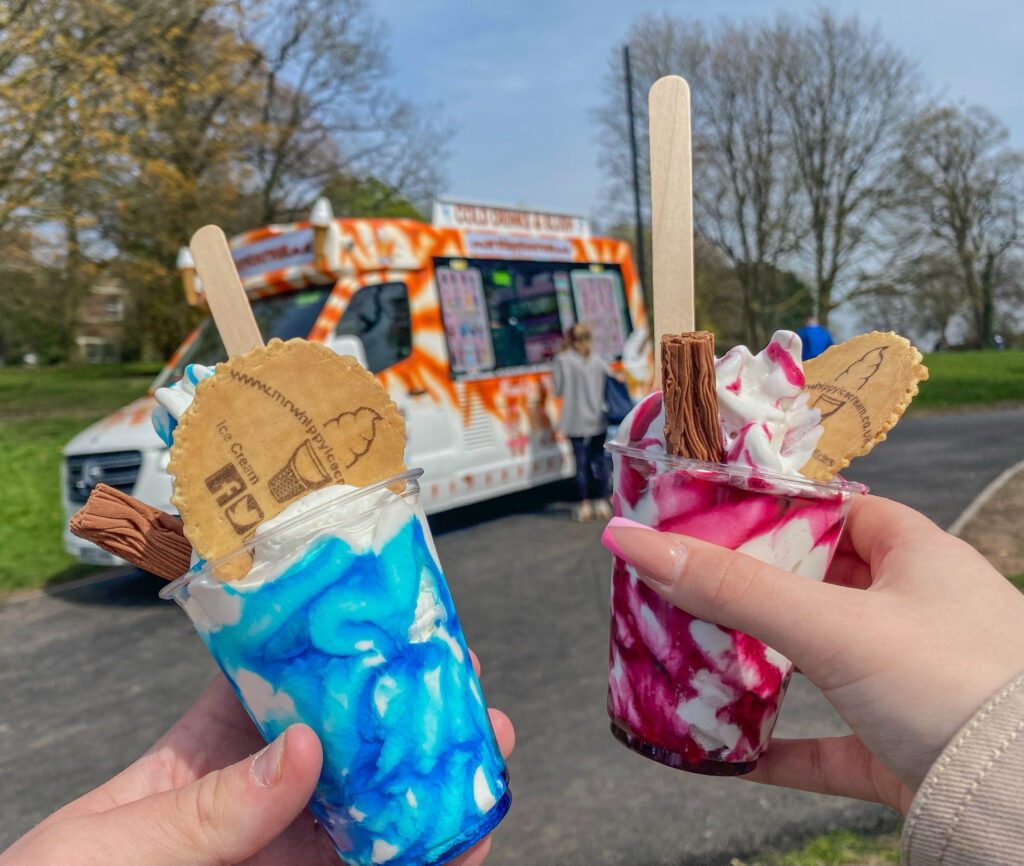 A Look Back – Mr Whippy
Wow, you all didn't dissapoint us. The numbers were up at shows, you were all enjoying yourselves and treating each other. It was certainly a bit of a suprise to us. Moving into next year 2023 now we have some big news to share over the coming months. So stay tuned for that!
From the photos below you can see we had some amazing chances to grab some excellent photos. Whether it was from a friework display at one of the biggest ballon fiestas in the uk. To a corporate event who provided a giant melted ice cream. You name it we have been and seen it all.