With a Mr. Whippy Ice Cream Van, this is the perfect iconic solution for many corporate ventures and campaigns.
We can supply your event with a huge selection of Ice Creams.
Corporate Events
Bring something different to your event or promotional day, with corporate event Van hire from Mr. Whippy Ice Cream, we can wrap the van, create a menu and really get you noticed.
Music Festivals
We cater for many large Music Events across the UK and have seen our fair share of great shows, but just because we have done these larges shows doesn't mean we have shied away from the smaller events. We have always tried to accommodate all kinds of new events over the years.
Office Callouts
Who doesn't like Mr. Whippy Ice Cream, There is nothing more motivating than a nice cold Mr. Whippy Ice Cream. Give us a ring and we will turn up at your office, with an Ice Cream Van full of everyone's favourites.
FAMILY RUN
Award Winning Ice Cream Van Company
Operating one of the biggest 5 Star Food Hygiene Rated fleets of Mercedes Ice Cream Vans in the UK. We are proud to be able to provide our services for all dietary requirements – gluten Free, Halal and Vegan options nationwide. A 3rd Generation fully insured, DBS Checked family run business, that brings mobile Ice Cream and catering services for any event or occasion.
Modern Vans mean indoor capabilities as well on just a 32 AMP socket our electric cooling systems keep the lights on and the ice cream cold, without the fumes! Fully uniformed staff mean we can bring the famous Mr Whippy Ice Cream to you, whatever the weather, indoors or outside.
BRING ICE CREAM TO YOUR EVENT
Private Hire
Are you on the lookout for that something a little different, something that will gain people's attention and capture their imagination. With a Mr. Whippy Ice Cream Van, this is the perfect iconic solution for many corporate ventures and campaigns. From a full custom vehicle wrap to just custom designed menu boards for your campaign we have a variety of options available to offer something unique.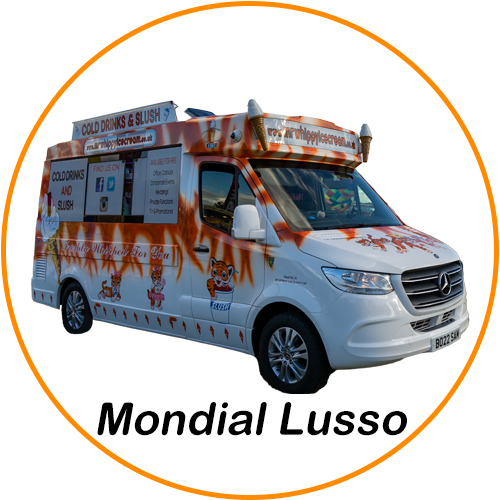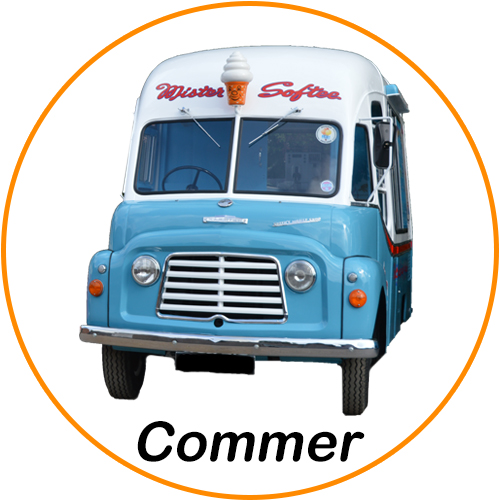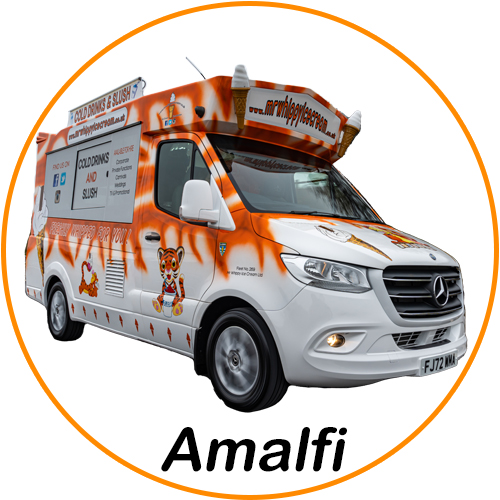 It all started way back in the 1960's for us. With one of the family members of the Humphries family. Who originally worked for Cadbury's the now well-known chocolate makers. Who also make the infamous ice cream product still known to date the 99. One of his friends also working there at the time decided to leave to start up his own Ice Cream Van business. He rented a van off a local Cheshire based company, he managed to persuade the Humphries family member to follow suit and rent his first ever Ice Cream Van. His first ever van was based on a 1960's Commer painted in the Blue & White Mister Softee colours.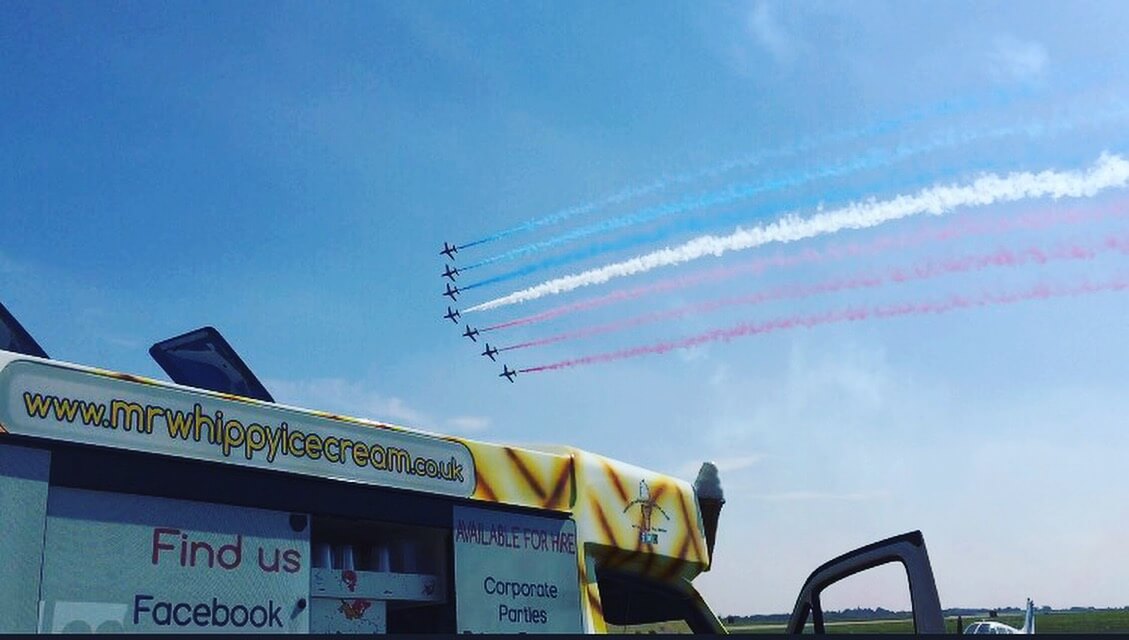 After working round the streets all his life, two of his children decided to go into the family business following in their fathers foot steps. Sadly the father passed away in 1999 at the young age of 61. His two sons continued to provide the streets of Cheshire and Manchester with delicious Mr Whippy Ice Cream for the many years to follow. Still to this very day in 2018. The two sons have continued to follow in their father's footsteps. Carrying on serving Ice Cream on the same street and round he once did. Now though in 2018 the sons of the two brothers have started to take the reigns and follow in their Grandfathers footsteps by taking on their Grandfathers Ice Cream round. Since then as the street trade started to fizzle away and just about provided enough income for the family to continue, they had to stay with the 21st century and modernise. Gone are the old days and in with the new. Setting up as a Limited company and providing the biggest events in UK with there quality and professional Ice Cream Van Hire service. The Humphries family business continues to grow stronger with every passing year. Setting up in this modern age of social media pages and websites has only helped them grow. The reputation they have built up throughout the UK, has enabled the company to grow from strength to strength. Now operating one of the biggest fleet of Mercedes Ice Cream Vans in. We are proud to be able to provide our services nationwide. This is ensuring the family tradition that started all those years ago is continued to date. Now proudly a 3rd Generation family run business, and continuing to grow to great strengths. It can only continue to snowball for hopefully many more years to come.
Book an Ice Cream Van Today

Credentials: CIEH Registered | Public Liability Insured | Caterers Club Member | Fully Licensed