Events We Cater for Include
Book an Ice Cream Van Today
Corporate Events
Bring something different to your event or promotional day, with corporate event Van hire from Mr. Whippy Ice Cream, we can wrap the van, create a menu and really get you noticed.
Office Callouts
Who doesn't like Mr. Whippy Ice Cream, There is nothing more motivating than a nice cold Mr. Whippy Ice Cream. Give us a ring and we will turn up at your office, with an Ice Cream Van full of everyone's favourites.
School Events
From school fetes or fun days through to providing the whole College or University with Mr. Whippy Ice Cream on campus. No matter how many vans you need, or what type of event you are organising, you can count on Mr. Whippy Ice Cream Ltd to deliver exactly what you're looking for.
Music Festivals
We cater for many large Music Events across the UK and have seen our fair share of great shows, but just because we have done these larges shows doesn't mean we have shied away from the smaller events. We have always tried to accommodate all kinds of new events over the years.
Weddings
With our ice cream vans on hire, we can add that something special to your big Day. Everyone will love this cold treat, to find out how we can get involved in your wedding day, drop us a line.
Sports Events
Football, Rugby or any type of sports tournament. We can supply your tournament with the best, at the same time as raising vital funds for the club with our generous donations or pitch fees.
Leaders in supplying nationwide mobile Ice Cream Van Hire and catering services for carnivals, charity events, concerts, weddings, fairs, film sets, fetes, open days, school sports days, corporate events, private functions, indoor events etc…
Our Ice Cream Van hire is always guaranteed to get your party or event started. After all who doesn't like Mr Whippy Ice Cream?
We can supply your event with a huge selection of hot and cold food and snacks. Here are some of our most popular requests…
Slush Puppies, Pop Corn, Crisps, 99's, Ice Cream tubs, Soft Drinks, Hot drinks (Cappuccino, Latte, Americano, Hot chocolate), Sweets and not forgetting, our legendary
Mr Whippy Ice Cream special blend Ice Cream…
Organisations are often on the lookout for that something a little different, something that will gain people's attention and capture their imagination. With a Mr Whippy Ice Cream Van, This is the perfect iconic solution for many corporate ventures and campaigns. From a full custom vehicle wrap to just custom designed menu boards for your campaign we have a variety of options available to offer something unique, take a look
HERE
for more information on what we can offer for branded promotional ice cream vans.
Something special for team bonding –
let your workers know that you do care.
See their faces light up and appreciate a little gift from their employer, we have worked with many companies, both large and small. Regular clients include: British Gas, Crowne Plaza, Renaissance Hotel, Trafford College (Open Day), W.H. Smith News, Barclays etc. We also invite companies to add their name to the van posters to help promote the event. Mr Whippy Ice Cream can even help with any signs and printing if needed. Our drivers will even, if requested, dress to suit the theme of the event.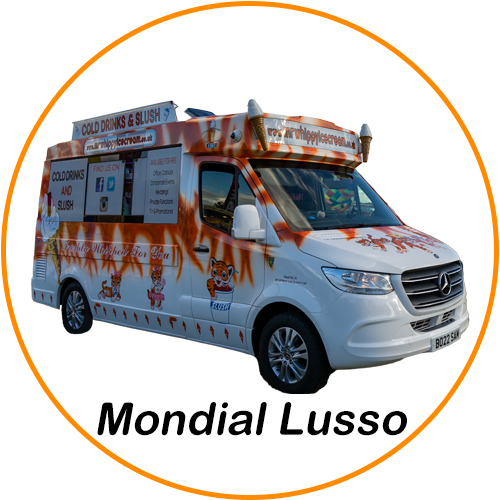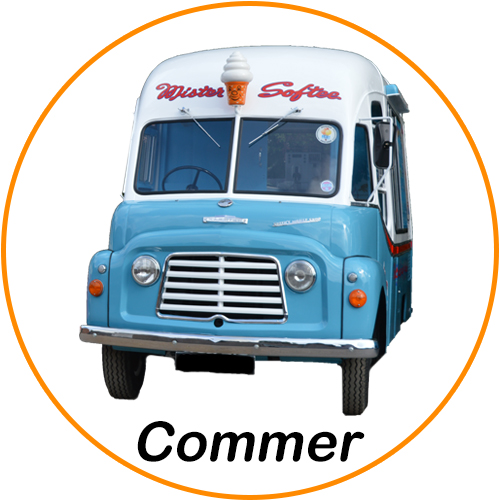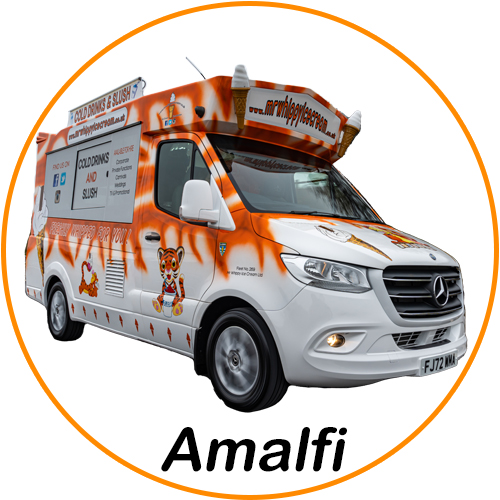 Book an Ice Cream Van Today

Credentials: CIEH Registered | Public Liability Insured | Caterers Club Member | Fully Licensed