Over these past few weeks, the Music Festival – Event Hire has been crazy. With the UK government late to announce the lifting restrictions. It meant that a lot of festivals were postponed until the end of the year.

Unfortunately, also with some companies not making it out the other side of the situation, Mr Whippy Ice Cream Ltd was being asked to cover new and exciting events. This of course was no trouble for us at all.
With our expertise in this field spanning over 50 years. We were able to provide most of these last-minute events with our 1st class services.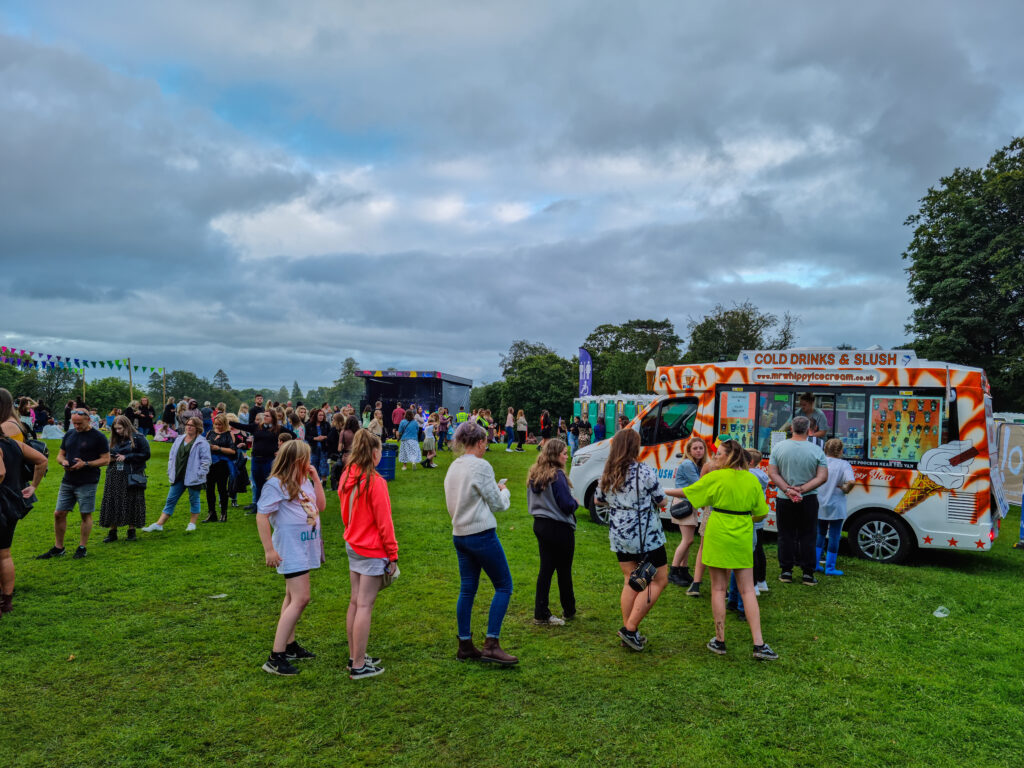 Music Festival – Event Hire
The photo above was one of the new ones we added to our ever-growing Music Festival – Event Hire list. It was 1 of 2 in Wales.
More specifically in Swansea, this one was. Olly Murs and Becky Hill were amongst the top performers here. The weather luckily for a good few hours was dry. Until the evening came and the rain was constant. Obviously, this doesn't deter anyone from making the most and enjoying the music festival. Of course, also tucking into a delicious Mr Whippy Ice Cream.

The second event we had was this time set in the beautiful ground of Cardiff Castle. With around 12,000 people in attendance, it was safe to say this one was hectic.
This was an over 18's only event. The music instore for everyone was provided by Patrick Topping a well-known DJ across the world. Again the weather was dry, to begin with, but as the night drew in. So did the rain, which didn't deter the 12,000 revelers from having fun.

So if you or your event company are looking to hire a well-established trustworthy company. Look no further, we can provide you 1, 5, or 10 vans for your event. We are fully insured and carry all documentation required to allow us to trade at these kind of events. Simply head to our Quote Page to contact us.